TRIPLE PLAY
For projects requiring any combination of directional lighting, glare control in high traffic areas and street lighting, Bellevue delivers with a single, modern rectilinear design. An exterior space landscape lighting multitasker that makes a strong, consistent design statement while offering all the functionality the space dictates.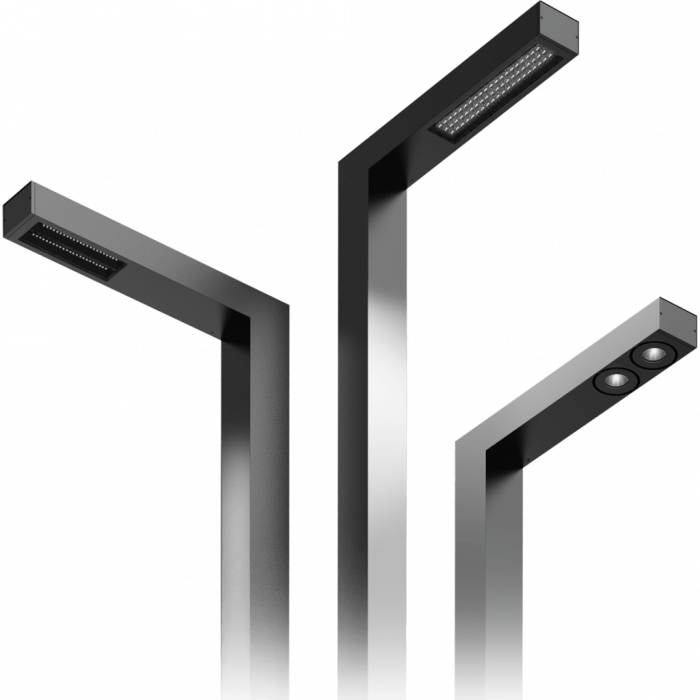 ALL ABOUT OPTICS
While all Bellevue luminaires offer high optical performance, specifiers can choose between three unique optic types to address targeted lighting needs.

DIRECTIONAL ILLUMINATION
Features a unique integral tilting mechanism and adjustable rotation for maximum flexibility.

PEDESTRIAN ILLUMINATION
Using a precise cut-off angle and recessed cell-lens technology makes it ideal for areas where visual comfort is required.

POWERFUL STREET ILLUMINATION
Advanced optical system features high performance micro-prisms that create a uniformly illuminated surface.
DISTRIBUTION
Safety and visibility are paramount. With four standard IES distribution types to choose from, Bellevue offers the right combination of power and uniform illumination for streets, alleys and parking lots. Light goes where it is intended, providing security for pedestrians and motorists alike.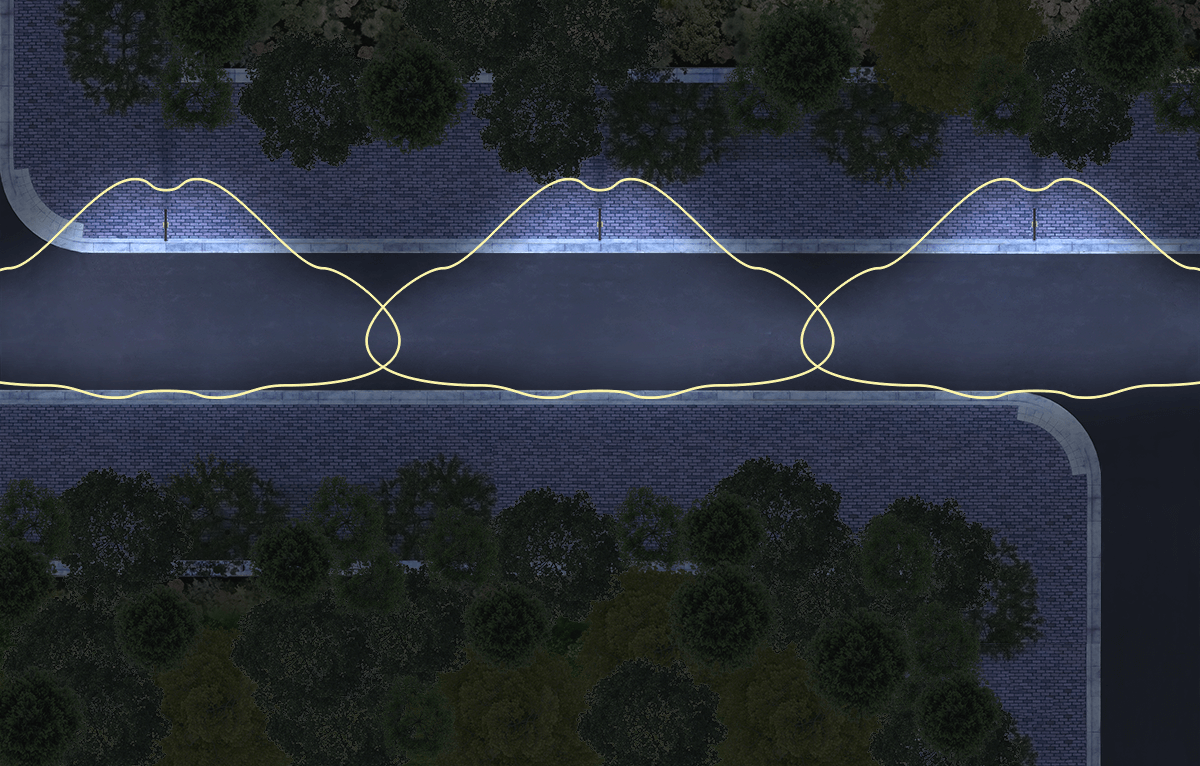 TYPE II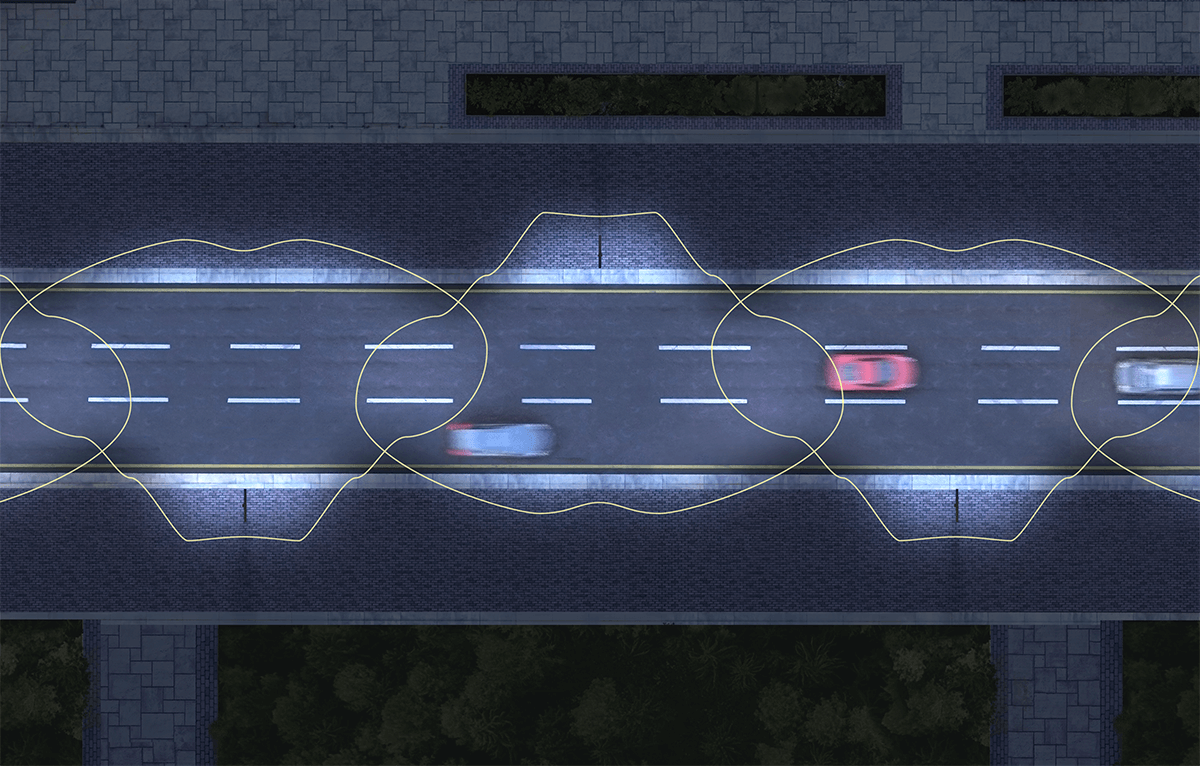 TYPE III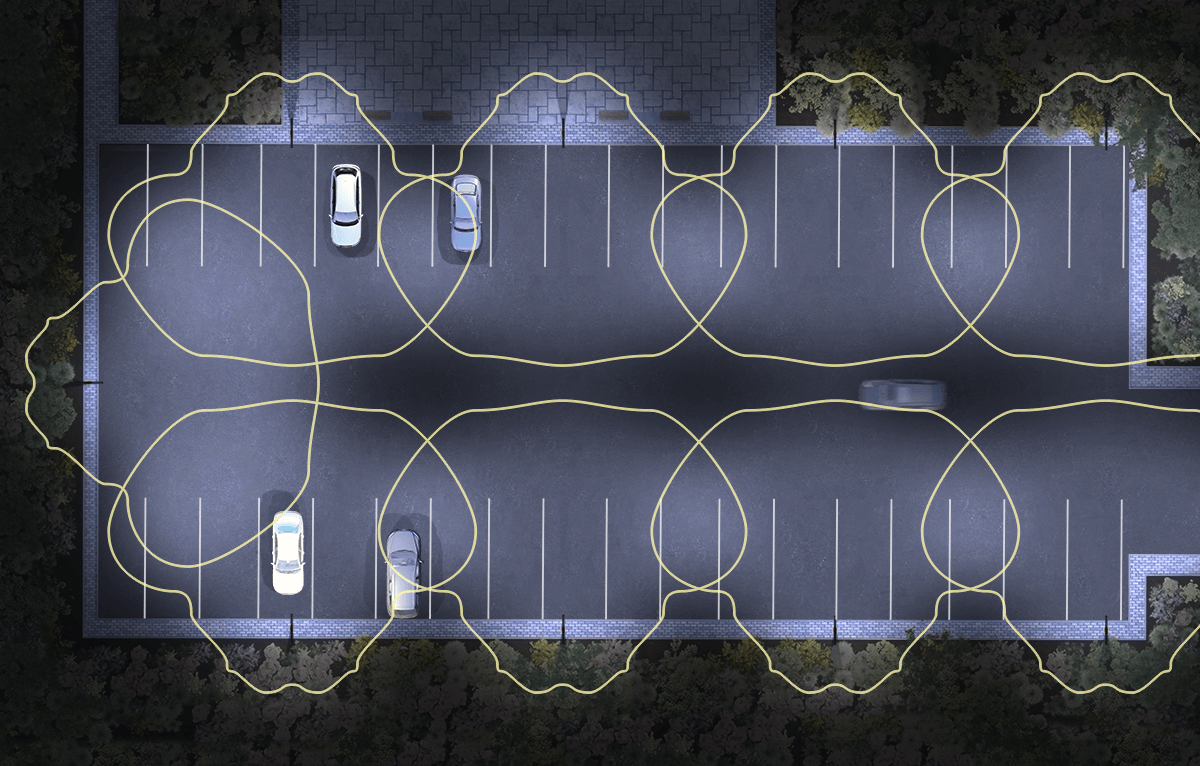 TYPE IV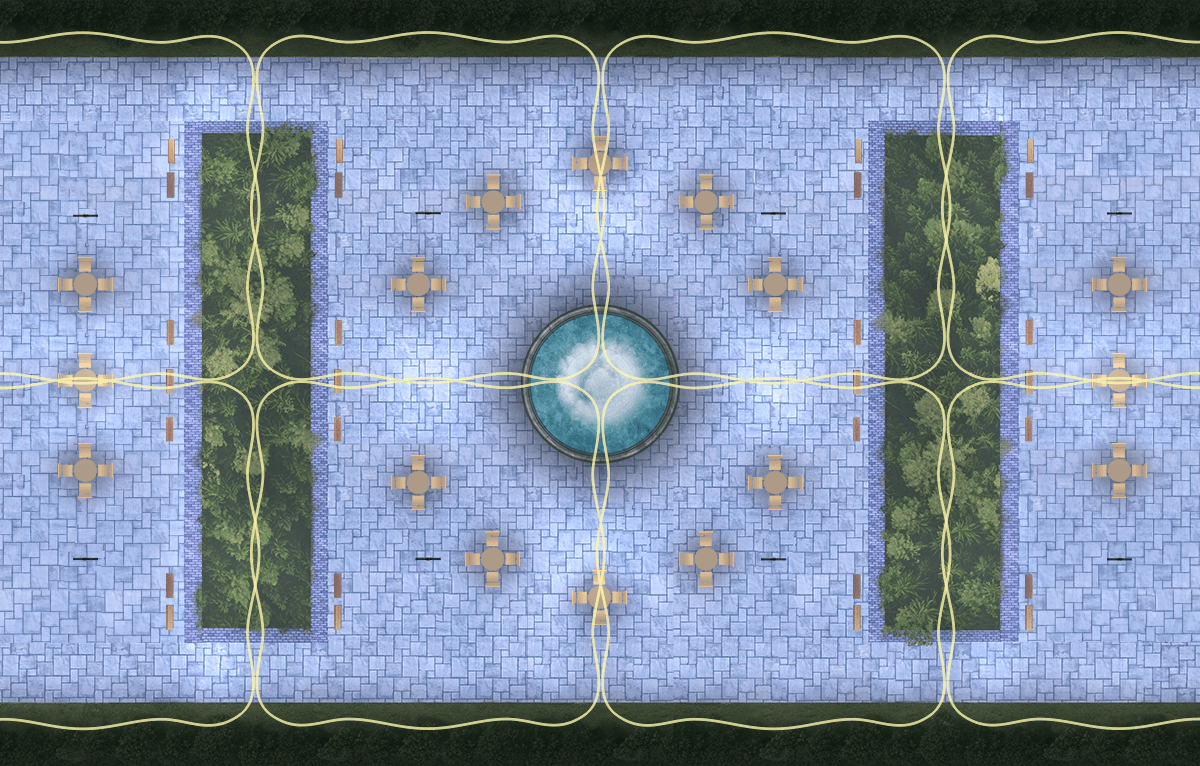 TYPE V
SHORT OR TALL
From 10ft tall to an impressive 20ft and everything in between, Bellevue is offered in a wide range of heights to accomplish the lighting task required for any given setting.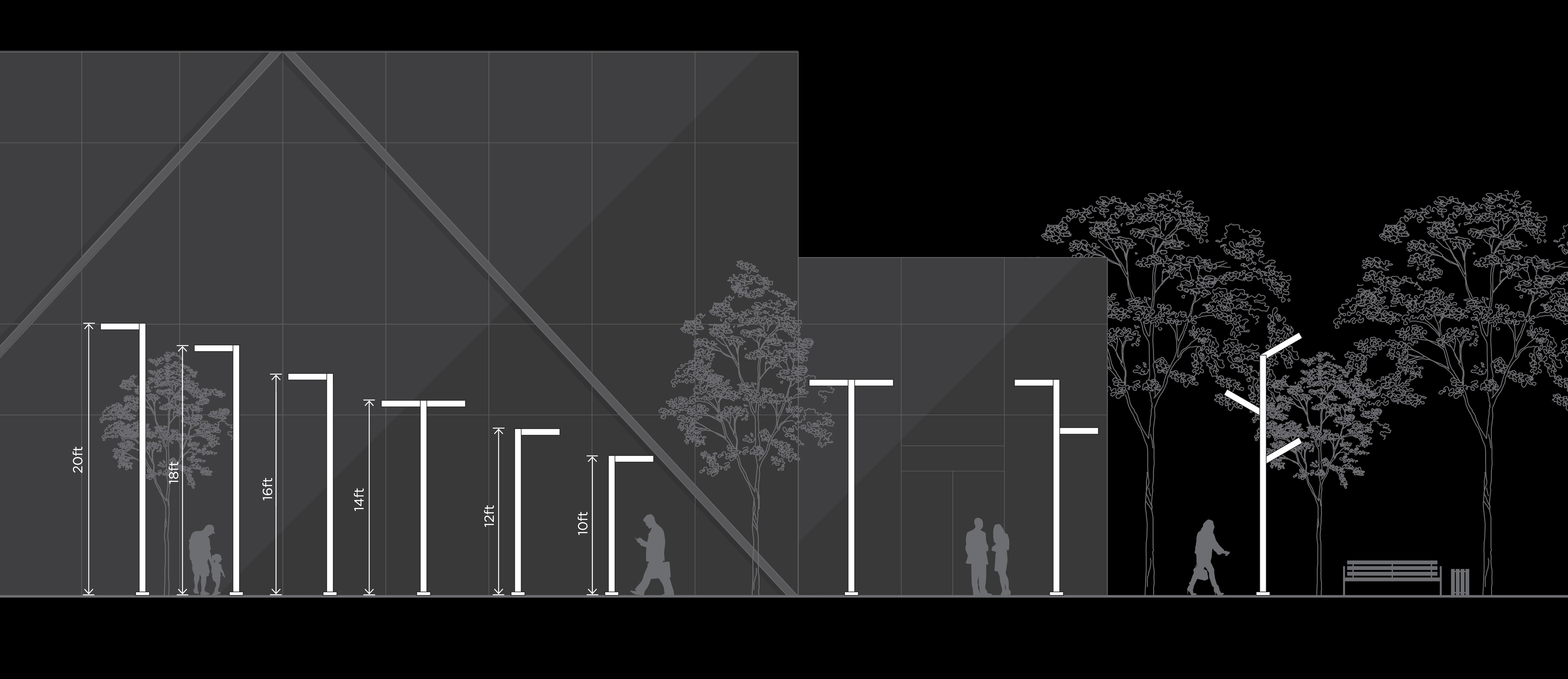 CONFIGURATIONS
Standard configurations include single, double, triple or quad mountings installed at the same pole height.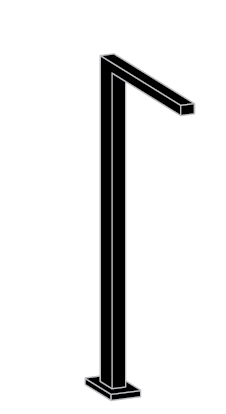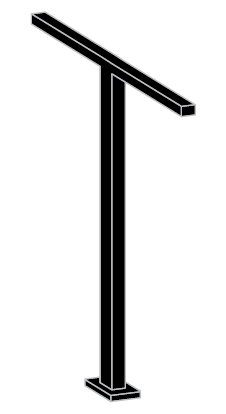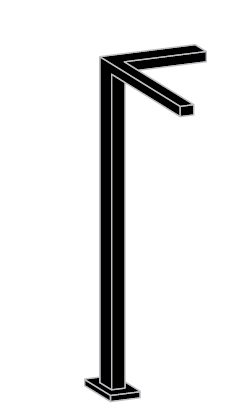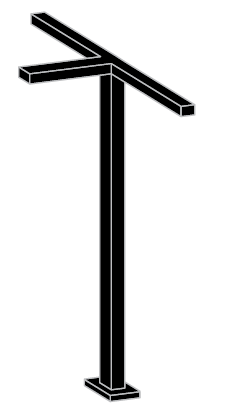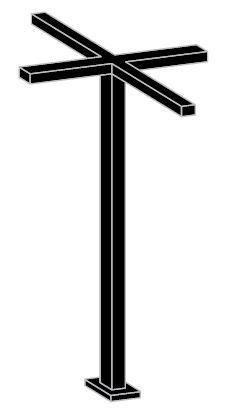 DOUBLE UP
Bellevue allows you to tackle multiple lighting tasks on one pole. Custom select the arm position and pole height as required.
CUSTOM DESIGN
Design your own masterpiece. Choose up to four arms per pole installed at variable heights to create a unique lighting centerpiece.
FLEXIBLE LIGHT
A 15° arm tilt is available to push light further outward illuminating areas as needed.
DOWNLOADS
All the technical information you need downloaded with the click of a button.
Need more information about Bellevue?